I will apologize in advance – you are going to have to leave this site and go to Youtube to see this video because they have disabled embedding in all of the (quality) versions I could find. But, make sure you go… now… its worth it.
Rolling in the Deep – Marnia Dalmas
Actually wait…
Before you go, pay close attention to the following points in the video 0:35 (same thing at 0:37 and 0:41) and then at 0:44. In particular… watch what the judge is doing at these points. This is, in my opinion, fantastic.
Okay… now go

Rolling in the Deep – Marnia Dalmas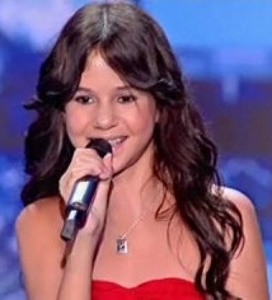 Now, as my regular readers (I say that like I still write regularly

) know, I don't really watch tv. Moreover, I NEVER watch reality tv including "X's got talent" etc. so all of my knowledge about these shows comes from stories my kids have told me and clips I have watched on YouTube. However, what I know is that I have never seen a US (or British) judge go to that much effort to help an artist during a performance.
This is, in my opinion, exactly how these shows should go. I have no need or desire for Simon and his sophomoric derision (if I wanted to see children behaving badly, I'd watch Tosh.0); however if this is what I got on a regular basis, I just might start watching.
Enjoy Marina Dalmas… she certainly has talent (especially while belting out the chorus). But while you are doing it… relish Gilbert Rozon… in this day and age class is often considerably harder to find than raw talent.