"What's wrong with caring what you look like/wanting to look your best all the time/being pretty." I have been asked some variation of this question literally dozens of times since I posted "Putting your worst foot forward" on Thursday.
As I stated in my responses to these comments, I don't have a problem with any of those things. In fact, I think doing your best is an admirable (and, if you want to be successful, mandatory) thing to do. However, as I pointed out to my good friend who has a sister who is (according to her) widely considered the "pretty, smart one" vs. her description of herself as the "helpful, quiet one"…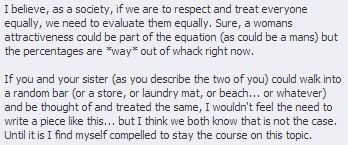 And there, in the final paragraph, is the rub. Women today are ranked first and foremost by their looks, and if you don't "get it done" from an attraction standpoint in that area, you are instantly a second class citizen (you aren't hopeless… but the deck is definitely stacked against you). Further, lets say you do make the grade. Lets say you are attractive… even "hot"… what happens then?
Well, you might be suitable for uncomfortable sex in the front seat of a car (although what you are really doing is selling Axe… for men):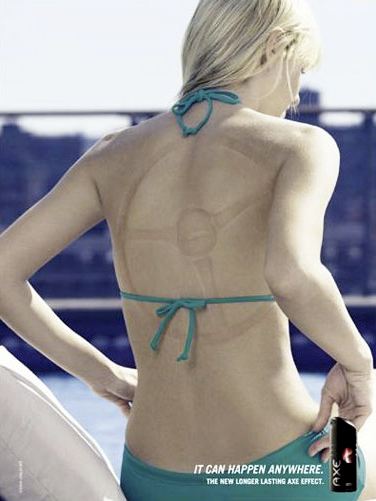 You might be equated to (confused with?) an airbag (for the purpose of selling luxury cars… for men):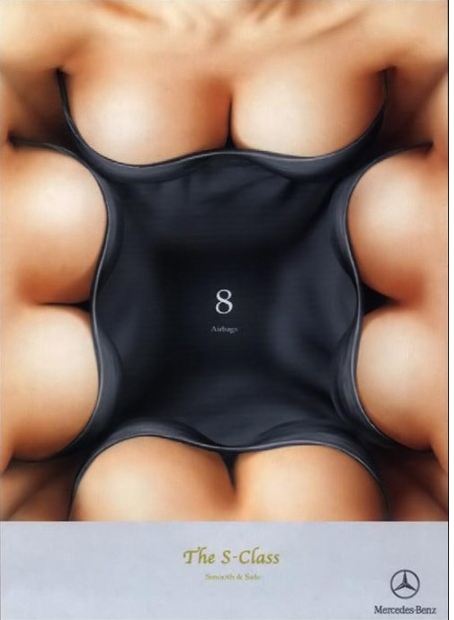 Your sexual past might not be considered important enough to eschew you (but **only** if you were hot enough, and you were willing to be used to sell used luxury cars… for men… of course):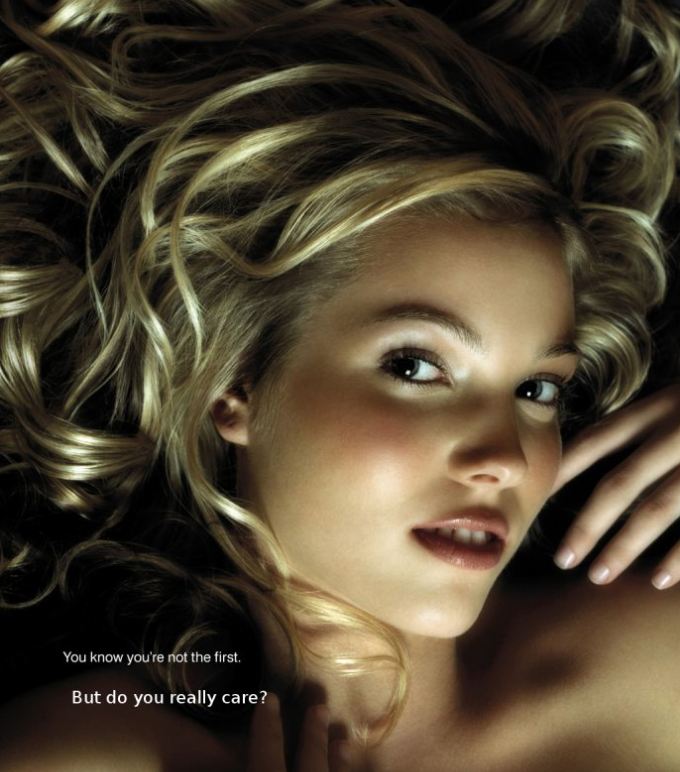 If you are super hot and a philanthropist, you could even be a positive force for change in the world (if you were willing to imply indirect sexual conquest/consent… for men):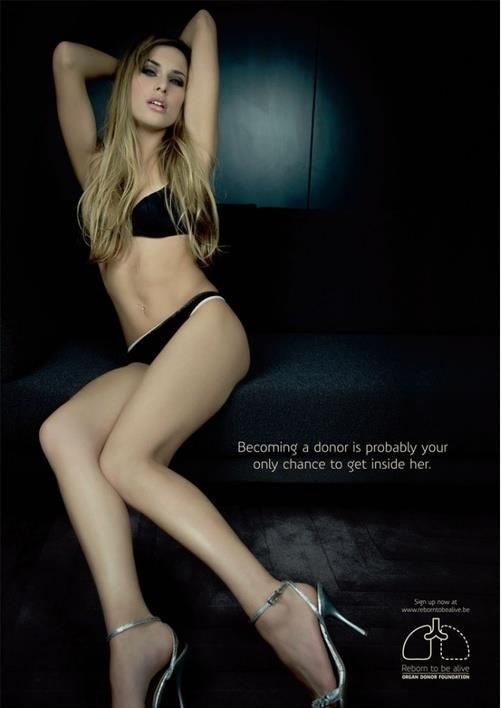 Orm best yet, you could be afforded the fantastic privilege of spreading 'em for whoever happens to spray on a touch of Tom Ford cologne (you guessed it… for men):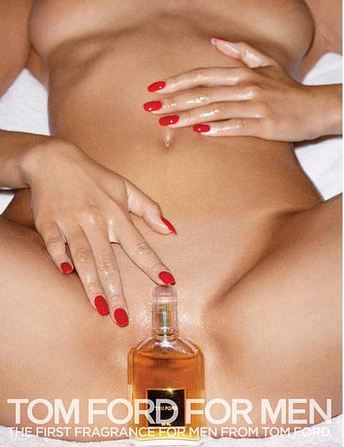 All of this, mind you, is for the "winners," for women who are at the top of the ladder in the category most commonly related to their success and closely tied to their value in society… attractiveness and sexuality.
Are there other ways to be successful as a woman? Sure, you could be a tennis player for example: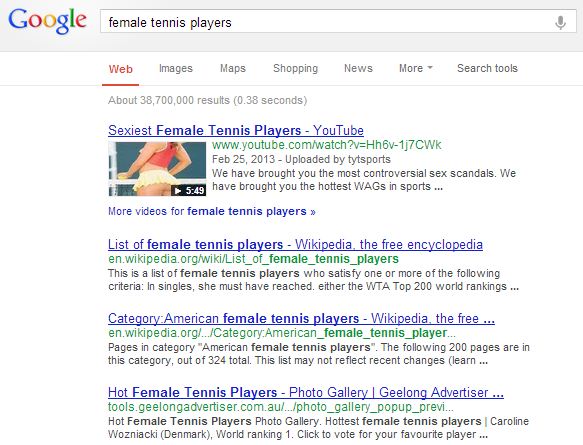 But two out of the top four Google search results would be about how sexy you were or were not.
You could be a soccer player:
Three out of the top six.
You could even be one of the most powerful people in the world. However, if you decided to not wear makeup and maintain your appearance you would be talked about for having been forgetful, having given up your ambition, or both.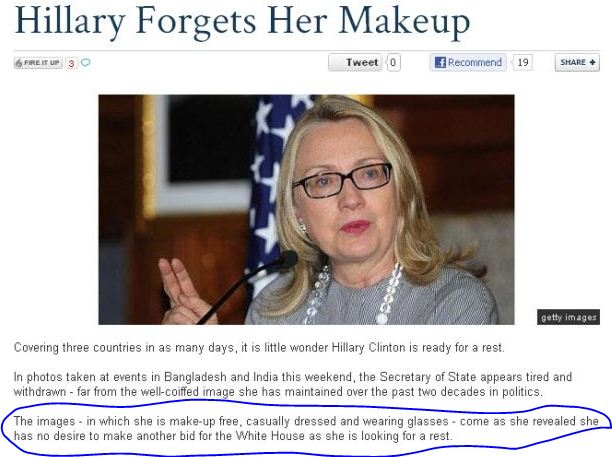 And there you have it. You can, as a woman, reach the the pinnacle of success – Clinton could very easily have been our last president and she was a Senator and our Secretary of State – however, if you elect to go without make-up or contacts, you are news.
The simple fact is that women today are evaluated by how good looking they are… their waist, bust and hip measurements… how they dress and present themselves… and how they interact with men. If we are being honest – and speaking in general terms – that's pretty much it. Certainly there are exceptions, but again, taken on the whole this is the state of our society.
So I say again, while I have no issues with the attributes of "pretty," "beautiful," or even "hot" in and of themselves, and I certainly appreciate attractive people and things… I do have an issue with those being the primary tools for evaluating another human being. Collectively, we need to get over judging our women by their covers. If that starts by letting our guard down a little regarding how we present ourselves on a regular basis, so be it.