I am a good parent – Don't worry, this is not going to be a self-deprecating voyage of fishing for compliments on my parenting. I know that, at times, I have been (and will be) an exceptional parent to my children. However, what I have realized over time is that parenting is a series of glorious successes and fabulous fails; mountainous highs and cavernous lows, and the line that separates me from any other parent out there is very fine, and – much like my accomplishments in last minute (sometimes self-created) emergencies – often as dependent on luck as anything else.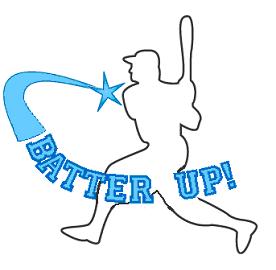 Baseball has often been called a game of inches. Two batted balls hit equally hard, on the same, trajectory in the same direction can yield two completely different results. One will wind up in a short stops mitt and end an inning, the other will scoot past him (just eluding his grasp) and end the game by knocking in the winning run.
Many parenting decisions and outcomes seem to fit into this same general mold. I know other parents with the same attitudes, morals, rules, etc. in their houses; however, because of ~whatever little thing~ they did differently in raising their children, they have gone on completely different paths. I know parents who have done much more for their kids than I have, who have nothing but headaches; and parents who have done virtually nothing for their progeny and have "perfect children."
What if one of my stern lectures had gone horribly wrong and I had lost one of my son's attention forever? What if I had said something different when they were younger and inspired them to Nobel Laureate status (heck, maybe I did, and I just don't know it yet).
I have come to believe that parenting, good or bad, is more like a batting average. A collection of strikeouts, bases loaded hits, double plays, home runs and perhaps – if you are crafty – the occasional bunt single. At the end of "the season" you can generalize and judge your parenting by reviewing your stats. However, day to day, as you parent, you are no better or worse than your current "at bat." You dig in, anticipate what is likely to be thrown to you in this situation, try to pick up the rotation on the ball and put the best swing on the ball you can. You then hope for solid contact; and once you are done with that, you start the process all over again on the next pitch… yep, that's parenting.
So, someday, I might be able to look back and say I was a good parent. But for today (and for the foreseeable future) I'm just looking to put the ball in play as often as possible and with a little bit of luck help the team find a way to win…