It's not easy (metaphorically or literally) to stick a knife in your own back… but that's kind of what I'm doing here. At least I'm doing it with eyes wide open I guess. Because, try as I might, I can't root for Manny Pacquiao in the upcoming "fight of the century" (all 15 years of it).
Let me clarify, every time I sit down and think it through, intellectually, I'm all in for Manny. it's an easy decision that I am unwavering on. However, and by contrast, every time I get into an emotional discussion or get hit with my "first gut instinct" for some ridiculous reason, I find myself compelled to root for Mayweather.
It. Is. Infuriating!!!
In case you are not up on boxing and it's "celebrities," I'll let you know why this conundrum exists (for me). Floyd Mayweather is a dick (and I say that with full knowledge that if we ever met in a dark alley… I'm the one not coming out in one piece) who has been convicted of violent crimes (including domestic violence charges multiple times) five times. Manny Pacquiao… well… one time he got his assets frozen for tax evasion… for like a day… until he proved he paid them and all was returned to normal. Other than that, by all reports he's a stand-up guy as far as I know (including serving as a member of the House of Representatives in the Philippines.
Why?????????
It goes against everything I believe in, everything I preach, everything I believe I am. I've ranted about Brock Lesnar and his idiotic "go home and lay on my wife" blurt-o-neanderthal; Ray Rice and the cold awful reality of a man who can stand over his fiancee like that after knocking her out… and so on and so forth. But I just can't get my inner compass moving away from Mayweather… and I don't know why.
Except, maybe I do. Maybe it's because, somewhere inside me I'm a little more "human" than I'd like to believe. Floyd "Money" Mayweather, should he win this fight (not so much should he lose), will go down as one of the all-time greatest boxers in history. His style is a manifestation of everything I try to coach (and emulate) in my sporting life (specifically the importance of mechanics, discipline, defense over offense, technique, etc. etc. etc. … in short fundamentals). And I think in some subconscious way, I want to be a(n ancillary, to be sure) part of that history.
It's kind of embarrassing if it's true because it's something I try to steel myself against. Worse though, it's scary. If I can't control my emotions on an issue this obviously in my wheelhouse, what else am I reacting to (without the benefit of intellectual review) and acting upon. I like to think of myself as measured, and (at the risk of sounding braggartly) "good." By that I mean I try to do the right thing when presented with "good" and "bad" options. But, in this case (at least out of the gate), I'm clearly not… and that vexes me.
I suppose I should be a little pleased that a window for potential personal growth has opened up, and perhaps over time I will be. But for now I'm busy being terrified at the monster that appears to dwell within me. It's not a full-fledged "chill-while-the-elevator-descends-with-my-knocked-out-girl-friend-lying-at-my-feet" dark overlord of a monster… but it's not a cute little minion either.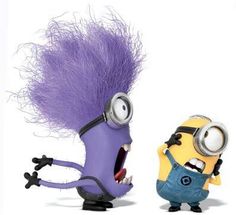 I think most people have existential crisis's (crisisi??) because they don't feel like they belong to anything… for most of my life (when) I've had them (it's been) because I felt like I did, and it wasn't something I wanted to be a part of. Floyd "Money" Mayweather (completely absent of intent, of course) seems to be keeping that streak in tact for me. I react, therefore I am… but I also think and, as such, might not be. or something like that.
I'm certainly not going to watch the fight (and put money into the pocket of a serial domestic violence offender), but I suspect I'll check out the results (maybe even follow the progress of the fight online) just to figure out who wins the battle-for-Soren's-soul, and whether, ultimately, I "am," or "am not" …