Not too long ago on a visit home I ate at one of my old favorite restaurants (name and location withheld for what should soon be obvious reasons). When my waiter (who I had not seen in quite a long time) came up to serve me he looked demonstratively different than he had in the past, in a very bad way. I was not comfortable asking him what happened, but I found out anyway as someone a couple of tables away did not share my compunction. He had been jumped by a couple of guys and they had beaten him senseless. It appears his hair was a little long, his clothes a little ratty, and the guys didn't like "his kind" hanging around in their neighborhood (which also happened to be his neighborhood). A measurable portion of his face has no feeling (and it never will). He will never closely resemble the young man I had come to know. He will never speak clearly again (a portion of the "dead" part of his face is half of his lower lip).
I bring this up, in relation to the Ray Rice, Adrian Peterson, Ray McDonald (et. al) stories of this week because I feel we are really missing a beat in the conversation. This is not an excuse piece for those guys (there is no excuse for their actions, here or anywhere else). It is not meant to condone, encourage or enable any kind of abuse. However, it is meant to say, maybe there is another lens we should be looking at these situations through.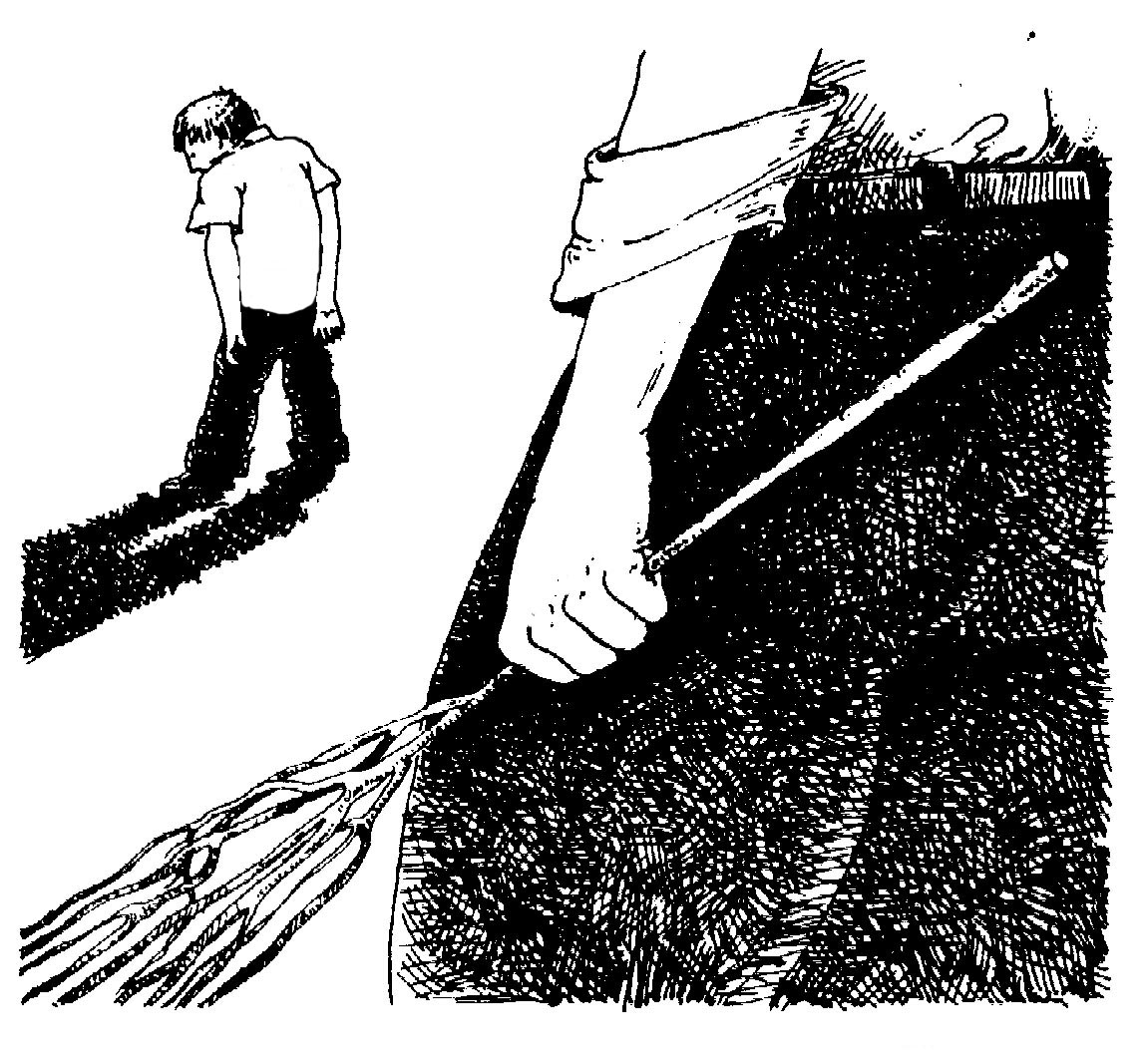 What I keep hearing about is how a four year old feels looking up at Mr Peterson, or how a defenseless woman feels getting punched while trapped in a elevator, as if these circumstances need to be present for an act of violence to be wrong. While I am as disturbed as the next person at the mental image of a 4 year old getting whipped, I have to suspect that my waiter friend – if he were inclined to think this way – might be wondering "What about me? Is what happened to me really less abhorrent than what happened to Mrs Rice?" I, personally, would answer "no, it is not." Someone else might say it is, but what is relevant to the point i'm trying to make is that this discussion does not take place, there is no narrative for him. Because we are so focused on the victim, we lose track of the fact that violence is not wrong because of who it manifests itself upon, but rather, because of it's very existence. Violence is the problem, not "violence inflicted on a certain type of person."
The target of a wanton act of violence should be irrelevant. As a society we have started to digest the idea that victim blaming (the act of saying, for example, "that girl was raped because of how she was dressed… she asked for it") is bad; which is good, solid progress. However, it's time to take the next step and stop using the victims to filter (or sensationalize) the dialog. You shouldn't need to know the person beaten with a tree branch was 4 to think something is amiss; you shouldn't need to know it was a woman that was knocked out in an elevator and unceremoniously dumped in a hotel lobby (still unconscious) to see a problem with that evenings activities. Victims of violence need to be supported, but they do not need to be demographic drama fodder in order to emotionally validate the moral integrity of Ray Rice's left hook.